Welcome to Boarding at Danbo
Welcome to Danbo International boarding facility. A place where Kings and Queens are raised by professionals, with an excellent culture of care and family support parenting style. The core focus of our boarding is to provide first-class care, guidance and direction to students entrusted to our care. The goal is to nurture and culture a total child with huge character asset.
Our team of internationally trained staff on duty of care, are always available and dependable to deliver the best learning outcome, as every child in our care matters irrespective of their learning disposition. We develop in our learners, a deep culture of respect, discipline, morals, responsibility and a strong sense of spirituality as part of our crucial role that is daily demonstrated in our well-structured hostel routine. This is aimed at building responsible and reliable young adults and potential parents.
Home front leadership coaching in our boarding programme is structured to raise responsible home managers and potential leaders. This is achieved through our leadership pieces of training and skill acquisition platforms infused into the job roles of our room heads, table heads, and prefects. They are all groomed early as students, to take individual and collective responsibilities and delegate the same. The close monitoring, mentorship and supervision provided by our team of professional boarding staff, makes this achievable.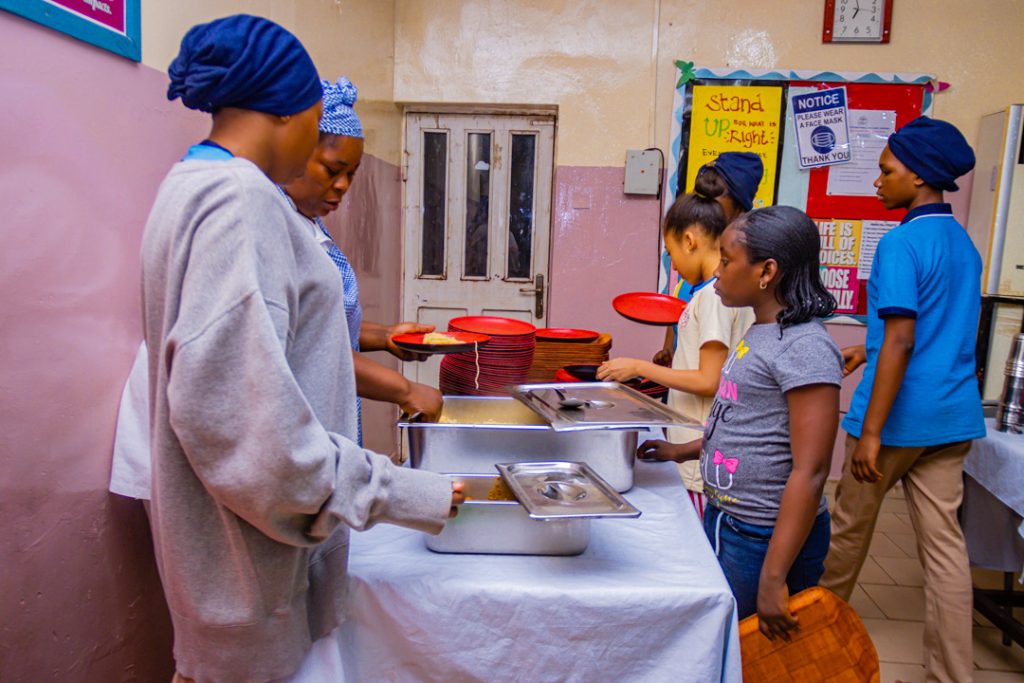 Our kitchen is managed by a seasoned food and beverage manager, in collaboration with a team of professional cooks and custodians. With the right research, we provide a balanced diet and menu, which enhances the learning abilities in a growing child.
Health Safety and security are of utmost priority to us as a caring and concerned community. Our boarding sickbay is open 24hours a day and 7 days in a week, with state of the art facilities and a team of qualified medical personnel, for prompt medical attention.
Safety and security in our boarding facility are not taken lightly. Our team of security personnel, security dogs and CCTV surveillance cameras are all deployed to protect the entire facility. Our collective resolve and aspiration in line with the school's vision, which is to use our boarding culture, as an ideal model of a disciplined society. Our hostel is not just another accommodation for learners, but a home away from home!